Trunk Hoop Conversion Kit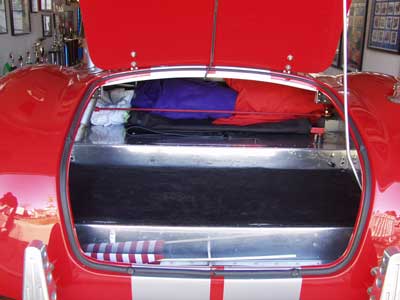 Click here to see a photo of this pre-installed product.

This conversion kit makes the FFR trunk very user friendly. The curved tube enables you to access the large space on the upper trunk deck, making packing a breeze. The kit is designed to retro fit into a finished car requiring no welding. Can be installed during the build by following slightly different steps. Kit includes 12-gage stainless steel mounting brackets, hardware, and instructions.
MK3THC Trunk Hoop Conversion Kit $100,
Shipping $12,
plus local CA sales tax for CA residents

To order, please click here.