GTM Skid System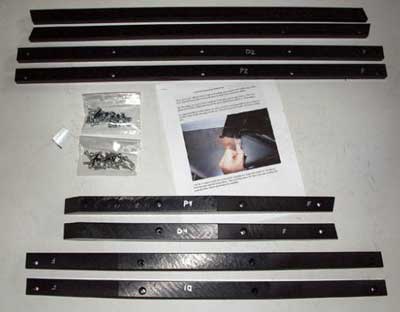 Designed by Dave Borden to mount on the GTM belly frame rails these black UHMW nylon rails are milled and center drilled to mount to the frame rails and also help hold on the belly panels. This kit is considered mandatory on any GTM that is driven on the street as it will help protect the bottom of your car and the vulnerable body sills from speed bumps and driveways, a must have item for all GTMs.
GTMSKS GTM Skid System $175, Shipping $15,
plus local CA sales tax for CA residents

To order, please click here.